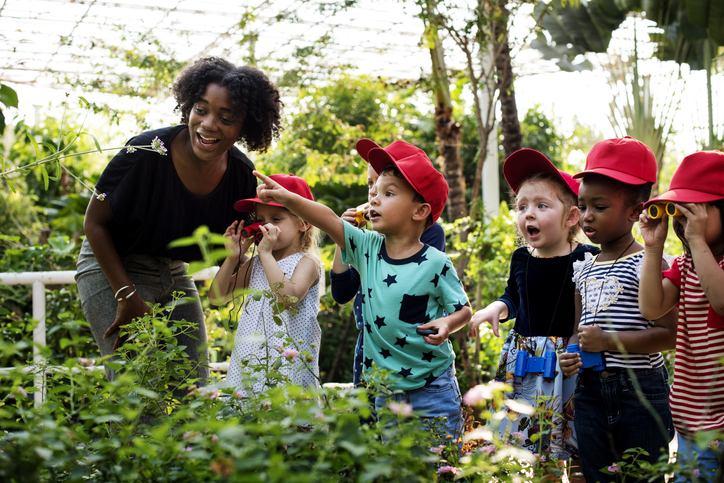 While summer is a time of opportunity that adds to some children's school experience, for other children it means a lack of chances to move forward in their academic and social development. Summer programs can be designed to promote safety, physical and mental health, social and emotional development, and academic learning. Our reports are meant to provide guidance for planning summer STEM experiences that help kids grow and achieve once school resumes.
Shaping Summertime Experiences: Opportunities to Promote Healthy Development and Well-Being for Children and Youth
For children and youth, summertime presents a unique break from the traditional structure, resources, and support systems that exist during the school year. For some students, this time involves opportunities to engage in fun and enriching activities and programs, while others face additional challenges as they lose a variety of supports, …[more]
Learning Through Citizen Science: Enhancing Opportunities by Design
In the last twenty years, citizen science has blossomed as a way to engage a broad range of individuals in doing science. Citizen science projects focus on, but are not limited to, nonscientists participating in the processes of scientific research, with the intended goal of advancing and using scientific knowledge. A rich range of projects …[more]
Identifying and Supporting Productive STEM Programs in Out-of-School Settings
More and more young people are learning about science, technology, engineering, and mathematics (STEM) in a wide variety of afterschool, summer, and informal programs. At the same time, there has been increasing awareness of the value of such programs in sparking, sustaining, and extending interest in and understanding of STEM. To help policy …[more]
STEM Learning Is Everywhere: Summary of a Convocation on Building Learning Systems
Science, technology, engineering, and mathematics (STEM) permeate the modern world. The jobs people do, the foods they eat, the vehicles in which they travel, the information they receive, the medicines they take, and many other facets of modern life are constantly changing as STEM knowledge steadily accumulates. Yet STEM education in the …[more]
Surrounded by Science: Learning Science in Informal Environments
Practitioners in informal science settings—museums, after-school programs, science and technology centers, media enterprises, libraries, aquariums, zoos, and botanical gardens—are interested in finding out what learning looks like, how to measure it, and what they can do to ensure that people of all ages, from different backgrounds and …[more]
Ready, Set, SCIENCE!: Putting Research to Work in K-8 Science Classrooms
What types of instructional experiences help K-8 students learn science with understanding? What do science educators, teachers, teacher leaders, science specialists, professional development staff, curriculum designers, and school administrators need to know to create and support such experiences?
Ready, Set, Science! guides the …[more]