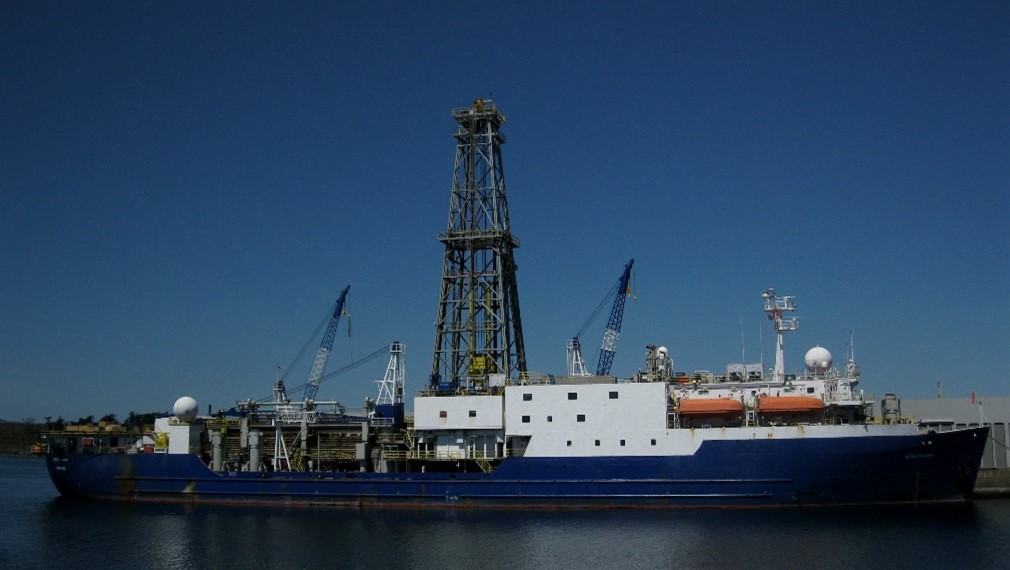 Geologists around the world hailed the June 2023 news that a scientific expedition to the mid-Atlantic Ridge succeeded in collecting samples of Earth's mantle from the ocean floor. The breakthrough fulfilled a nearly century-old dream to reach Earth's mantle, which holds essential clues about Earth's age, makeup, and internal processes. In 1957, NAS member Walter Munk had proposed "Project Mohole", an attempt to drill through a couple of miles of Earth's crust at the Mohorovicic Discontinuity, or Moho, but the project never reached that goal. The 2023 expedition aboard the drill ship JOIDES Resolution succeeded by finding a "tectonic window" in the middle of the Atlantic Ocean where the mantle is just about a mile beneath the ocean floor. Many reports from the National Academies have explored the need for, value of, and technical challenges of scientific ocean drilling. As always, those reports are free to read online or download.
A Vision for NSF Earth Sciences 2020-2030: Earth in Time
The Earth system functions and connects in unexpected ways – from the microscopic interactions of bacteria and rocks to the macro-scale processes that build and erode mountains and regulate Earth's climate. Efforts to study Earth's intertwined processes are made even more pertinent and urgent by the need to understand how the Earth can continue …[more]
Sea Change: 2015-2025 Decadal Survey of Ocean Sciences
Ocean science connects a global community of scientists in many disciplines – physics, chemistry, biology, geology and geophysics. New observational and computational technologies are transforming the ability of scientists to study the global ocean with a more integrated and dynamic approach. This enhanced understanding of the ocean is becoming …[more]
Preparing the Next Generation of Earth Scientists: An Examination of Federal Education and Training Programs
Earth science, which in this context does not include oceanic, atmospheric, and space sciences, is vital to the wellbeing of the United States and many of its issues, such as water resources, are expected to grow in importance. An earth science workforce will be needed to deal with this issues and it's important that this workforce draw on the …[more]
Scientific Ocean Drilling: Accomplishments and Challenges
Through direct exploration of the subseafloor, U.S.-supported scientific ocean drilling programs have significantly contributed to a broad range of scientific accomplishments in Earth science disciplines, shaping understanding of Earth systems and enabling new fields of inquiry. Scientific Ocean Drilling: Accomplishments and Challenges …[more]
Symposium Commemorating the 25th Anniversary of the Demonstration of the Feasibility of Deep Ocean Drilling: Proceedings of a Symposium, September 22, 1986, National Academy of Sciences, Washington, D.C. [more]
Options for Scientific Ocean Drilling [more]
Upcoming Study (Publication expected by 2024):
Future Directions for Southern Ocean and Antarctic Nearshore and Coastal Research | National Academies
This report will provide guidance to the National Science Foundation's Office of Polar Programs on future directions for Southern Ocean and Antarctic nearshore and coastal research. The committee will identify the highest-priority science drivers and needed capabilities, including drilling platforms needed for scientific research in the Southern Ocean.
Upcoming Study (Publication expected by 2024):
2025-2035 Decadal Survey of Ocean Sciences for the National Science Foundation
As part of the next ocean decadal survey for the National Science Foundation, an interim report will be produced to provide on the resources and infrastructure available to address high priority research questions requiring scientific ocean drilling.