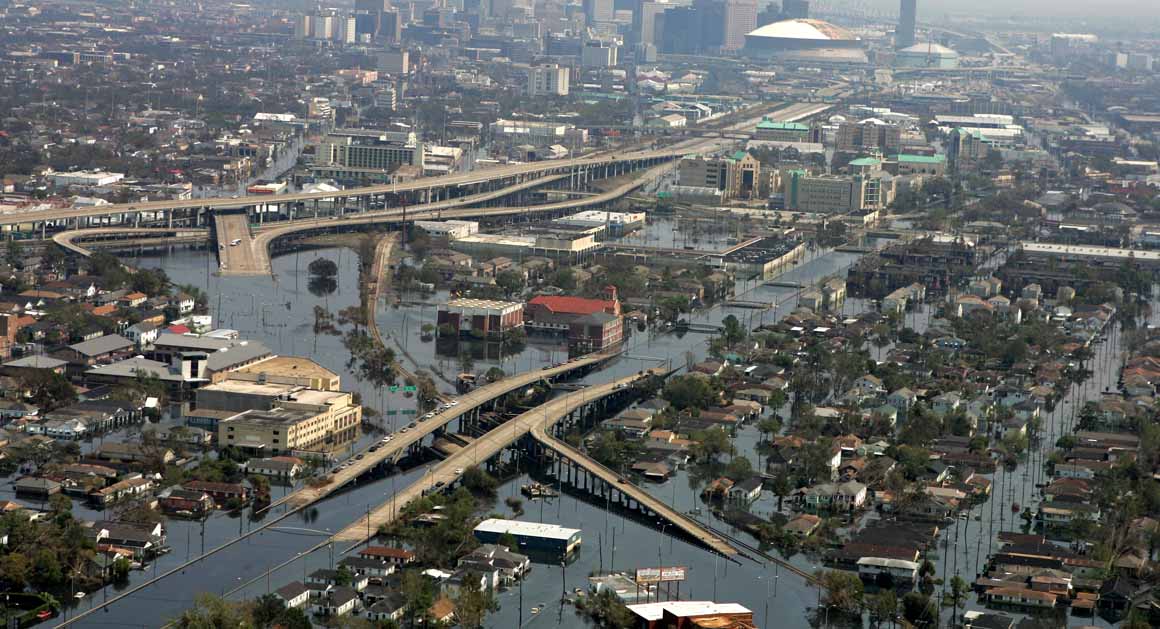 Credit: AP Photo/David J. Phillip
Tomorrow marks the 10th anniversary of Hurricane Katrina's landfall in southeast Louisiana. Katrina had a disaster area of 90,000 square miles, creating community-wide and regional response issues. In the devastation that followed, there was an acute need for multiple sectors to unite and devote new resources to support the rebuilding of infrastructure, the provision of health and social services, the restoration of care delivery systems, and other critical recovery needs. A new report from the Institute of Medicine aims to increase the nation's resilience at federal, state, local, and community levels through actionable recommendations and guidance on the best approaches to reduce adverse impacts from hazards and disasters.
According to Reed Tuckson, Chair of the authoring committee of Healthy, Resilient, and Sustainable Communities After Disasters:
"As the nation focuses on the 10th anniversary of Hurricane Katrina, we should appreciate the important lessons learned from this tragedy that other communities can use to enhance the resiliency of their health infrastructures and lead to better health for all community members. The Institute of Medicine's Committee on Post-Disaster Recovery of a Community's Public Health, Medical and Social Services utilized the Katrina experience as an important component in formulating its recommendations on the importance and processes of preparing for disasters, and how to thoughtfully use the resources associated with disaster recovery to advance the long-term health of communities and their residents. It is our hope that, as we remember the Katrina experience, the community leaders will take the opportunity to review the 12 recommendations in our report, Healthy, Resilient, and Sustainable Communities After Disasters, and apply them as appropriate to their circumstances."
This book and all our reports on disaster resilience are free to download.
Disaster Resilience: A National Imperative
No person or place is immune from disasters or disaster-related losses. Infectious disease outbreaks, acts of terrorism, social unrest, or financial disasters in addition to natural hazards can all lead to large-scale consequences for the nation …