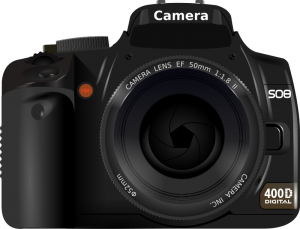 Interested in how two industry giants responded to change? Here's an example from the new report Making Value for America:
Twenty years ago, the Eastman Kodak Company and Fujifilm saw a revolution coming that would destroy the market for photographic film. During the rise of digital photography, Kodak experimented with various products to augment its film business, but nothing developed into a major market and the company was forced to declare bankruptcy. By contrast, Fujifilm moved much more decisively into new product lines, and remains a strong and profitable company.
Technologies and global forces, such as expanding access to international markets and workers, change and transform the value associated with a product, service, region, or set of skills. Companies that fare better or worse depend on their ability to make value and take advantage of that value. Individuals, companies, communities, and countries that do not change effectively in response can be left behind. Making Value for America examines ways to pursue opportunities and transform value chains through widespread adoption of best practices, a well-prepared and innovative workforce, local innovation networks to support startups and new products, improved flow of capital investments, and infrastructure upgrades.
Making Value for America: Embracing the Future of Manufacturing, Technology, and Work
Globalization, developments in technology, and new business models are transforming the way products and services are conceived, designed, made, and distributed in the U.S. and around the world. These forces present challenges – lower wages and fewer jobs for a growing fraction of middle-class workers – as well as opportunities for "makers" and aspiring entrepreneurs to create entirely new types of businesses and jobs. Making Value for America examines these challenges and …
Making Value for America: Embracing the Future of Manufacturing, Technology, and Work: Summary
Concerned about the challenges facing US manufacturing–and excited about the prospect of dramatic change in this sector–the National Academy of Engineering (NAE) undertook a study to identify best practices along the manufacturing value chain and to recommend public- and private-sector actions to make the United States an effective environment for value creation. The NAE was joined in supporting this study by Gordon E. Moore, Robert A. Pritzker and the Robert Pritzker Family Foundation, …