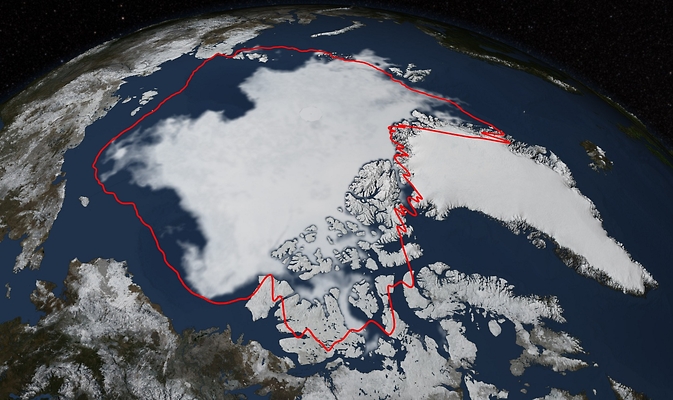 This image from the NASA-supported National Snow and Ice Data Center shows that Arctic sea ice coverage continued its below-average trend this year as the ice declined to its annual minimum on Sept. 17. Their analysis shows that this year's minimum extent remains in line with a downward trend; the Arctic Ocean is losing about 13 percent of its sea ice per decade.
According to the National Research Council report, Abrupt Impacts of Climate Change, rapid reduction in Arctic sea ice already qualifies as an abrupt change with substantial decreases in ice extent occurring within the past several decades. Projections from climate models suggest that ice loss will continue in the future, with the full disappearance of late-summer Arctic sea ice possible in the coming decades.
From the report: "The impacts of rapid decreases in Arctic sea ice are likely to be considerable. More open water conditions during summer would have potentially large and irreversible effects on various components of the Arctic ecosystem, including disruptions in the marine food web, shifts in the habitats of some marine mammals, and erosion of vulnerable coastlines. Because the Arctic region interacts with the large-scale circulation systems of the ocean and atmosphere, changes in the extent of sea ice could cause shifts in climate and weather around the northern hemisphere. The Arctic is also a region of increasing economic importance for a diverse range of stakeholders, and reductions in Arctic sea ice will bring new legal and political challenges as navigation routes for commercial shipping open and marine access to the region increases for offshore oil and gas development, tourism, fishing and other activities."
For more information, check out our reports on the abrupt impacts of climate change and the changing Arctic ecosystem. All are free to download.