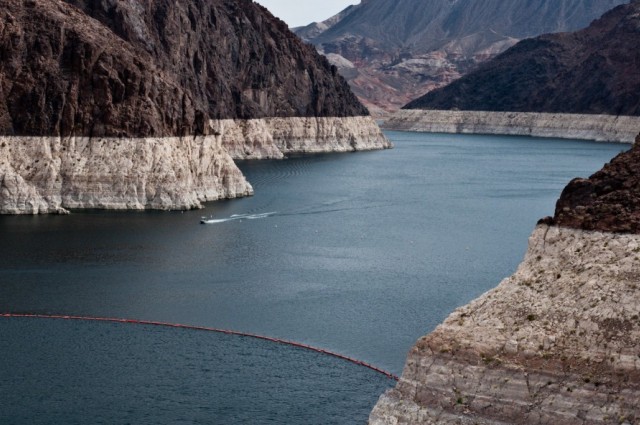 This photo taken by the U.S. Bureau of Reclamation shows that surface-water depletion in the Colorado River Basin has left this "bathtub ring" of mineral deposits on Lake Mead. While it can be easy to spot surface-water loss, groundwater loss is invisible.
A new study by NASA and University of California at Irvine reports that seven Western states that rely on the Colorado River Basin for water are drawing more heavily from groundwater supplies than previously believed, the latest indication that a historic drought is threatening the region's future access to water.
Does climate change influence drought? What should be done to both provide water and protect ecosystems? Reports from the National Research Council explore these questions. Our resources discuss the science of climate change, consider climate change impacts at community and national levels, and recommend areas for further research. We also have reports that discuss options to provide water by improving water management and promoting water reuse. All are free to download.